Emergency Medical Technicians provide out of hospital emergency medical care and transportation for critical and emergent patients who access the emergency medical services (EMS) system. EMTs have the basic knowledge and skills necessary to stabilize and safely transport patients ranging from non-emergency and routine medical transports to life-threatening emergencies.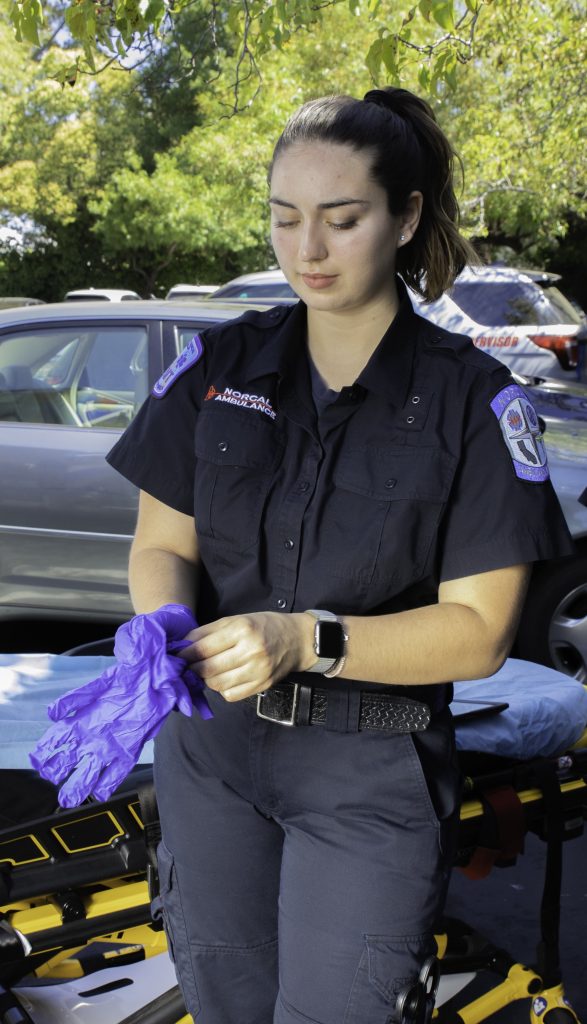 At American Health Education, you can train to become an EMT in as little as one month! Conveniently located off Highway 580 in Livermore, California, we offer weekday and weekend programs to work with your schedule.
No previous healthcare experience is necessary to enter our training courses, and a payment plan is available. Imagine, starting an exciting new career in just a few months! Call us to learn more!
Earn college credit!
AHE has an articulation agreement for the EMT-Basic program with South Bay Regional Public Safety Training Consortium (The Academy). The Academy operates under a Joint Powers Agreement with nine community colleges and certifies training in law enforcement, fire services, emergency medical training, dispatch and more. AHE students are provided the option during the application process to register with The Academy to obtain three (3) college credits for successful completion of the EMT-Basic Program.
EMT Training
Our EMT program prepares students with the knowledge, skills, and competencies necessary to excel as an EMT. The Basic program includes National Registry skills testing and externship placement to one of our contracted providers.
EMT Refresher
This class is 24 hours of continuing education and includes skills training for Naloxone, Epinephrine, Glucometers, and EMSA skills competency verification.
EMT Skills Verification
Includes skills training for Naloxone, Epinephrine, Glucometers, and EMSA skills competence verification. Does not include NREMT. EMT license required.
EMS CE Courses
Check out our CE courses for the EMS professional.
NEED HELP? GIVE US A QUICK CALL
Our standard office hours are 9:00 a.m. to 5:00 p.m., Monday – Friday.